Whats new at WHISPERING WINDS ?
Foal Watching. When you don't have the time or the space to keep that mare thats ready to foal separate from the rest of the horses, Let us help you out. We have gone into helping out on keeping a close eye on that expectant mare. With a special area all to herself, that special diet, workout, and all the special attention she needs, and a lot of love and care.
Wow- Delta had her Colt- Delta Lena Apachee- July 19, 2009 What a excerience helping with the delivery of this colt- this was a exciting day here at The Whispering Winds Ranch- another one hits the ground and is doing Great- so is Mom Delta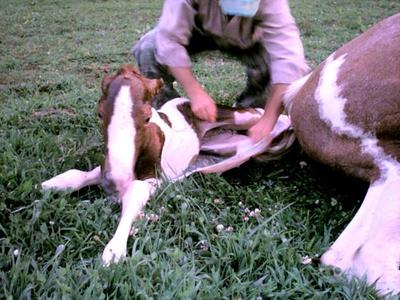 WHISPERING WINDS IS ALWAYS HOPPING

There is always something going on at Whispering Winds, From watching babies being born to working out with training horses, and making sure they get thier attention. Make sure you keep a eye out on the photo page. We have some wonderful horses for sale there.